Electron Micrograph of Mitochondria In a Hepatocyte
Image ID: 12987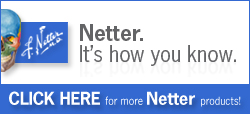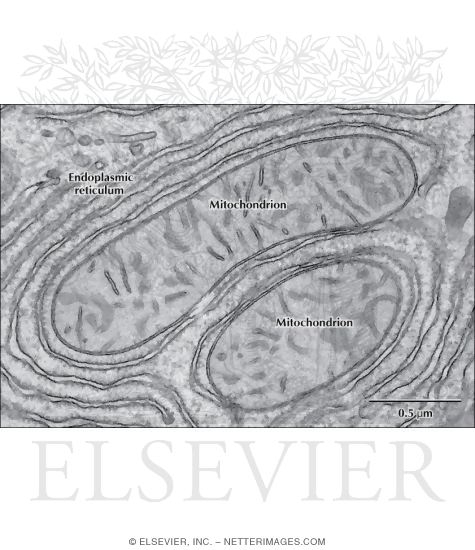 EM of mitochondria in a hepatocyte. Their shape varies with plane of section and type of cell. Here, one is elongated; the other, more ovoid. Each has thin, shelf-like cristae that project into the mitochondrial matrix. Endoplasmic reticulum cisternae are in the cytoplasm. 54,000×.
The preview images do not contain enough pixels to make small type legible on screen, however,
the actual delivered images will contain labels that are clearly legible. (view PDF preview)
Other Versions of This Illustration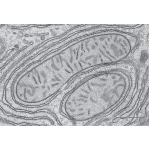 This Illustration was Published In
If you can see this message, you need to update your Flash Player.