Electron Micrograph of Part of a Hepatocyte Showing Sagittal and Cross-Sectional Smooth Endoplasmic Reticulum
Image ID: 12996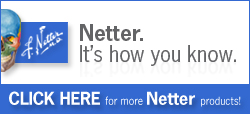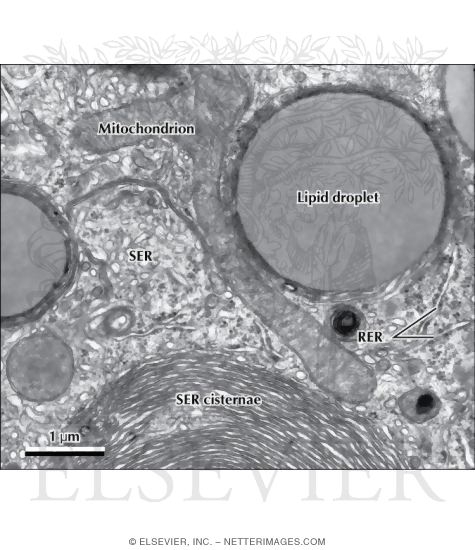 EM of part of a hepatocyte showing sagittal and cross-sectional SER. Abundant in hepatocytes, SER exists as small, branching tubules and multiple stacks of flattened cisternae. Here, the SER is closely associated with lipid droplets. A pleomorphic mitochondrion and a few profiles of RER also occupy the cytoplasm. 20,000×.
The preview images do not contain enough pixels to make small type legible on screen, however,
the actual delivered images will contain labels that are clearly legible. (view PDF preview)
Other Versions of This Illustration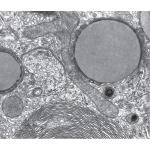 This Illustration was Published In
If you can see this message, you need to update your Flash Player.