Electron Micrograph of a Tertiary Lysosome
Image ID: 13021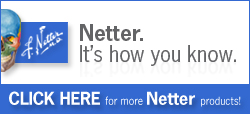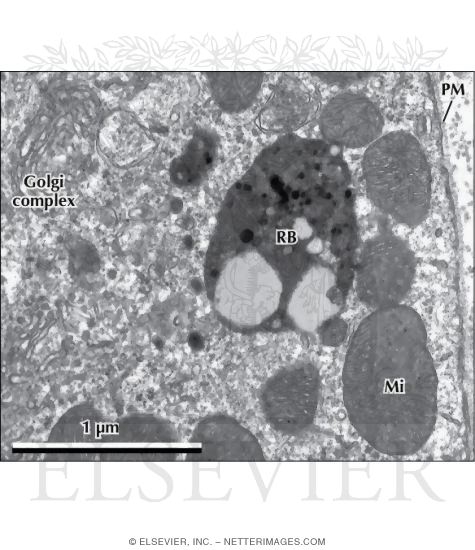 EM of a tertiary lysosome. Also called a residual body (RB), it is much more variable in shape and appearance than primary and secondary lysosomes. Note both electron-dense and electron-lucent areas in its lumen. Lysosomes arise from the trans –face of the Golgi complex, so they are often seen nearby. Several mitochondria (Mi) are in the cytoplasm; the cell?s plasma membrane (PM) is indicated. 40,000×.
The preview images do not contain enough pixels to make small type legible on screen, however,
the actual delivered images will contain labels that are clearly legible. (view PDF preview)
Other Versions of This Illustration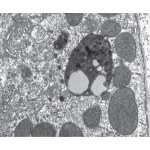 This Illustration was Published In
If you can see this message, you need to update your Flash Player.