Electron Micrograph of Part of a Centriole In Oblique Section
Image ID: 13082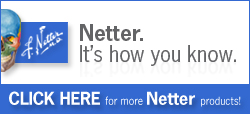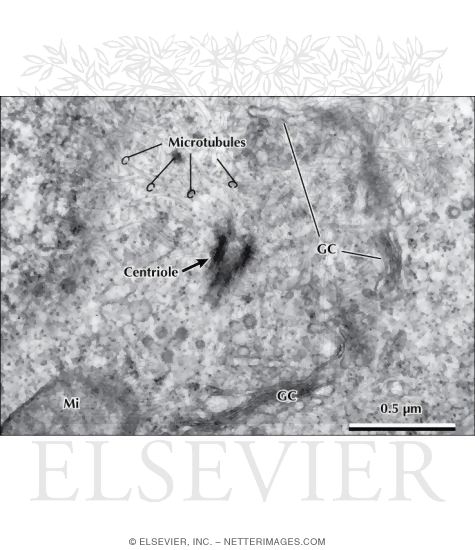 EM of part of a centriole in oblique section. This small, cylindrical non-membrane-bound organelle is about 0.5 ?m long and 0.15 µm wide. The self-replicating organelle is made of nine peripheral microtubular triplets, which are best seen in transverse section. Note that the centriole is near vesicles and saccules of the Golgi complex (GC). The area next to the centriole also contains many microtubules and a mitochondrion (Mi). 55,000×.
The preview images do not contain enough pixels to make small type legible on screen, however,
the actual delivered images will contain labels that are clearly legible. (view PDF preview)
Other Versions of This Illustration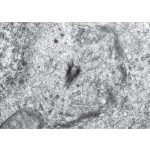 This Illustration was Published In
If you can see this message, you need to update your Flash Player.