Light Micrographs of Cultured Cells Showing Events of Mitosis: Anaphase
Image ID: 13092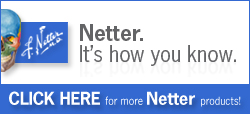 LM of cultured cells showing events of mitosis. The black and white images were taken with a Nomarski differential interference contrast microscope to enhance contrast of inherently transparent living cells. Fluorescent images show cells immunolabeled (red) for microtubule β-tubulin and stained blue with DAPI, an intercalating dye for DNA/chromosomes. 1000×. Anaphase. Daughter chromatids separate to opposite poles of the mitotic spindle. A cleavage furrow forms midway between poles.
The preview images do not contain enough pixels to make small type legible on screen, however,
the actual delivered images will contain labels that are clearly legible. (view PDF preview)
Other Versions of This Illustration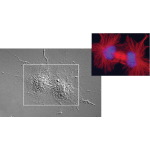 This Illustration was Published In
If you can see this message, you need to update your Flash Player.