Electron Microraph of a Striated Border In Intestinal Epithelium
Image ID: 13125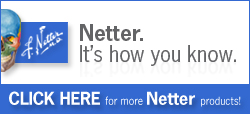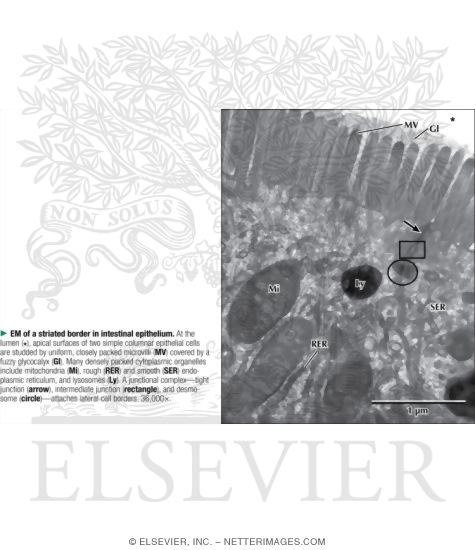 EM of a striated border in intestinal epithelium. At the lumen (*), apical surfaces of two simple columnar epithelial cells are studded by uniform, closely packed microvilli (MV) covered by a fuzzy glycocalyx (Gl). Many densely packed cytoplasmic organelles include mitochondria (Mi), rough (RER) and smooth (SER) endoplasmic reticulum, and lysosomes (Ly). A junctional complex—tight junction (arrow), intermediate junction (rectangle), and desmosome (circle)—attaches lateral cell borders. 36,000×.
The preview images do not contain enough pixels to make small type legible on screen, however,
the actual delivered images will contain labels that are clearly legible. (view PDF preview)
Other Versions of This Illustration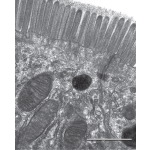 This Illustration was Published In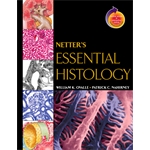 If you can see this message, you need to update your Flash Player.