Electron Micrograph of Part of a Secretory Alveolus In a Lactating Mouse Mammary Gland
Image ID: 13186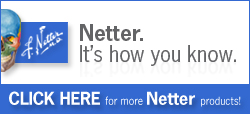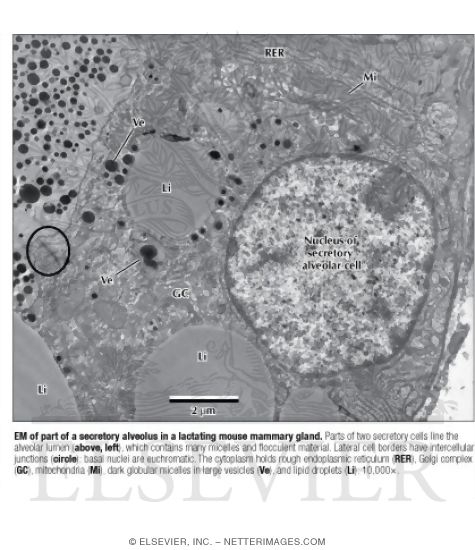 EM of part of a secretory alveolus in a lactating mouse mammary gland. Parts of two secretory cells line the alveolar lumen (above, left), which contains many micelles and flocculent material. Lateral cell borders have intercellular junctions (circle); basal nuclei are euchromatic. The cytoplasm holds rough endoplasmic reticulum (RER), Golgi complex (GC), mitochondria (Mi), dark globular micelles in large vesicles (Ve), and lipid droplets (Li). 10,000×.
The preview images do not contain enough pixels to make small type legible on screen, however,
the actual delivered images will contain labels that are clearly legible. (view PDF preview)
Other Versions of This Illustration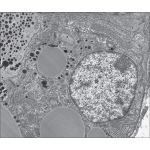 This Illustration was Published In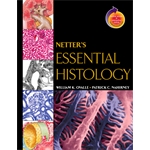 If you can see this message, you need to update your Flash Player.