Electron Micrograph of Smooth Muscle Cells Close to Nerve Axons In Transverse Section
Image ID: 13390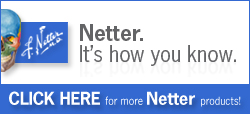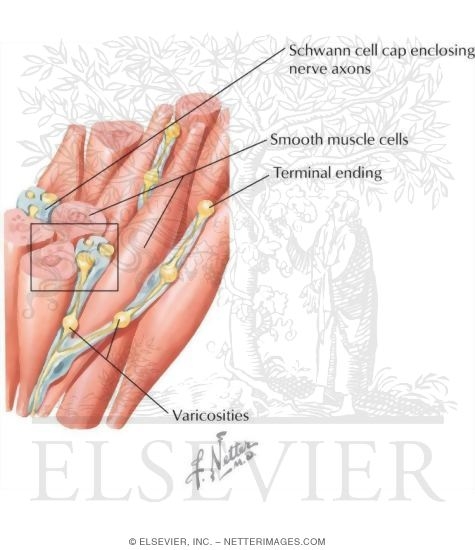 EM of smooth muscle cells close to nerve axons in transverse section. Several smooth muscle cells (Sm) are in the field of view; one is sectioned at the level of its nucleus (N). A group of unmyelinated axons (Ax) supported by the process of a Schwann cell (SC) is seen in surrounding interstitial connective tissue. An axonal varicosity contains a cluster of synaptic vesicles (SV). 37,000×.
The preview images do not contain enough pixels to make small type legible on screen, however,
the actual delivered images will contain labels that are clearly legible. (view PDF preview)
Other Versions of This Illustration
This Illustration was Published In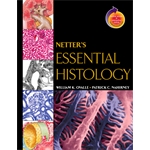 If you can see this message, you need to update your Flash Player.