Light Micrograph of the Posterior Lobe With Higher Magnification Light Micrograph
Image ID: 14007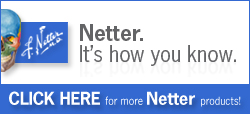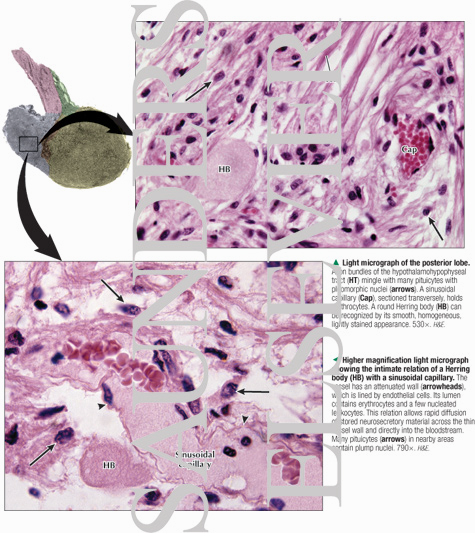 LM of the posterior lobe. Axon bundles of the hypothalamohypophyseal tract (HT) mingle with many pituicytes with pleomorphic nuclei (arrows). A sinusoidal capillary (Cap), sectioned transversely, holds erythrocytes. A round Herring body (HB) can be recognized by its smooth, homogeneous, lightly stained appearance. 530×. H&E.
Higher magnification LM showing the intimate relation of a Herring body (HB) with a sinusoidal capillary. The vessel has an attenuated wall (arrowheads), which is lined by endothelial cells. Its lumen contains erythrocytes and a few nucleated leukocytes. This relation allows rapid diffusion of stored neurosecretory material across the thin vessel wall and directly into the bloodstream. Many pituicytes (arrows) in nearby areas contain plump nuclei. 790×. H&E.
The preview images do not contain enough pixels to make small type legible on screen, however,
the actual delivered images will contain labels that are clearly legible. (view PDF preview)
Other Versions of This Illustration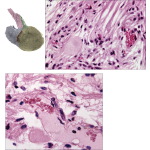 If you can see this message, you need to update your Flash Player.