Electron Micrograph of a Thyroid Follicular Cell
Image ID: 14022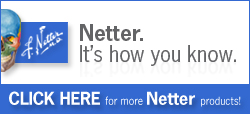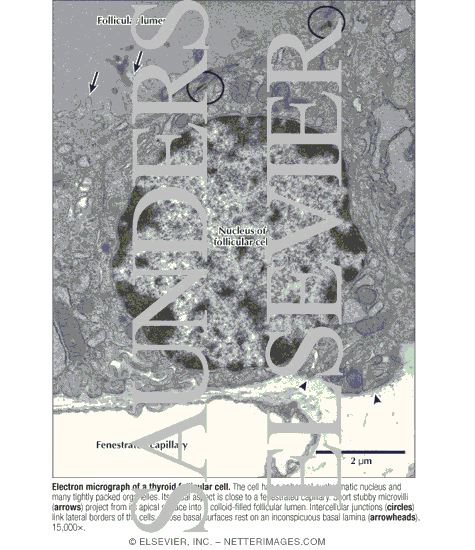 EM of a thyroid follicular cell. The cell has a spherical euchromatic nucleus and many tightly packed organelles. Its basal aspect is close to a fenestrated capillary. Short stubby microvilli (arrows) project from its apical surface into a colloid-filled follicular lumen. Intercellular junctions (circles) link lateral borders of the cells, whose basal surfaces rest on an inconspicuous basal lamina (arrowheads). 15,000×.
The preview images do not contain enough pixels to make small type legible on screen, however,
the actual delivered images will contain labels that are clearly legible. (view PDF preview)
Other Versions of This Illustration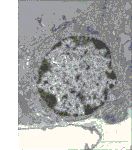 If you can see this message, you need to update your Flash Player.