Light Micrograph of a Submucosal Gland In the Esophagus
Image ID: 14337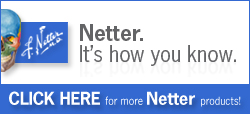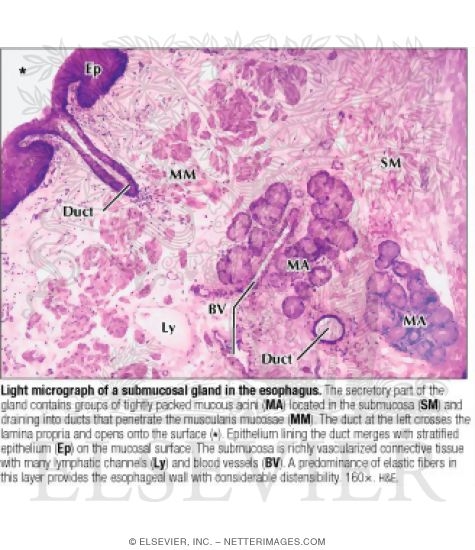 LM of a submucosal gland in the esophagus. The secretory part of the gland contains groups of tightly packed mucous acini (MA) located in the submucosa (SM) and draining into ducts that penetrate the muscularis mucosae (MM). The duct at the left crosses the lamina propria and opens onto the surface (*). Epithelium lining the duct merges with stratified epithelium (Ep) on the mucosal surface. The submucosa is richly vascularized connective tissue with many lymphatic channels (Ly) and blood vessels (BV). A predominance of elastic fibers in this layer provides the esophageal wall with considerable distensibility. 160×. H&E.
The preview images do not contain enough pixels to make small type legible on screen, however,
the actual delivered images will contain labels that are clearly legible. (view PDF preview)
Other Versions of This Illustration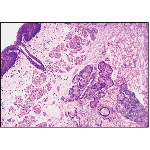 If you can see this message, you need to update your Flash Player.