Light Micrographs of the Myenteric (Left) and Submucosal (Right) Plexuses In the Appendix
Image ID: 14424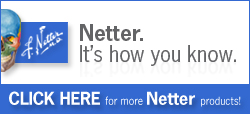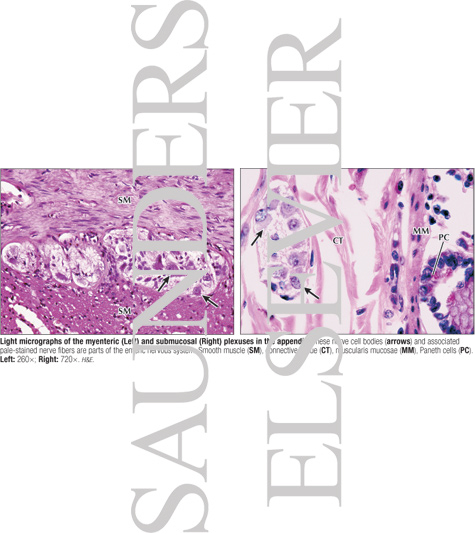 LMs of the myenteric (Left) and submucosal (Right) plexuses in the appendix. These nerve cell bodies (arrows) and associated pale-stained nerve fibers are parts of the enteric nervous system. Smooth muscle (SM), connective tissue (CT), muscularis mucosae (MM), Paneth cells (PC). Left: 260×; Right: 720×. H&E.
The preview images do not contain enough pixels to make small type legible on screen, however,
the actual delivered images will contain labels that are clearly legible. (view PDF preview)
Other Versions of This Illustration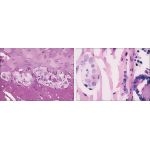 If you can see this message, you need to update your Flash Player.