Light Micrograph of the Ductus Deferens In Transverse Section With Higher Magnification Light
Image ID: 14664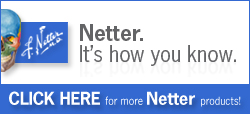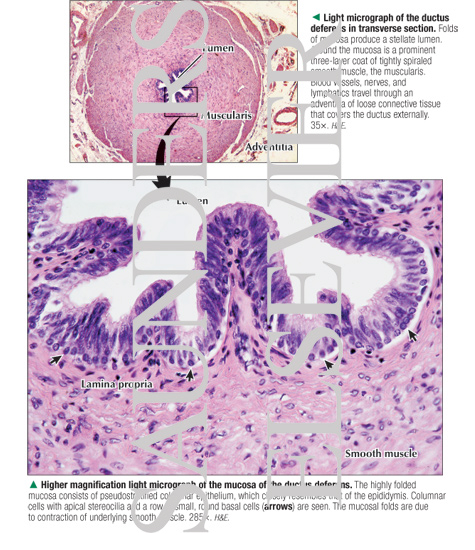 LM of the ductus deferens in transverse section. Folds of mucosa produce a stellate lumen. Around the mucosa is a prominent three-layer coat of tightly spiraled smooth muscle, the muscularis. Blood vessels, nerves, and lymphatics travel through an adventitia of loose connective tissue that covers the ductus externally. 35×. H&E.
Higher magnification LM of the mucosa of the ductus deferens. The highly folded mucosa consists of pseudostratified columnar epithelium, which closely resembles that of the epididymis. Columnar cells with apical stereocilia and a row of small, round basal cells (arrows) are seen. The mucosal folds are due to contraction of underlying smooth muscle. 285×. H&E.
The preview images do not contain enough pixels to make small type legible on screen, however,
the actual delivered images will contain labels that are clearly legible. (view PDF preview)
Other Versions of This Illustration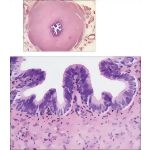 If you can see this message, you need to update your Flash Player.