Light Micrograph of the Crista Ampullaris
Image ID: 14880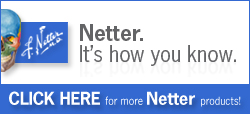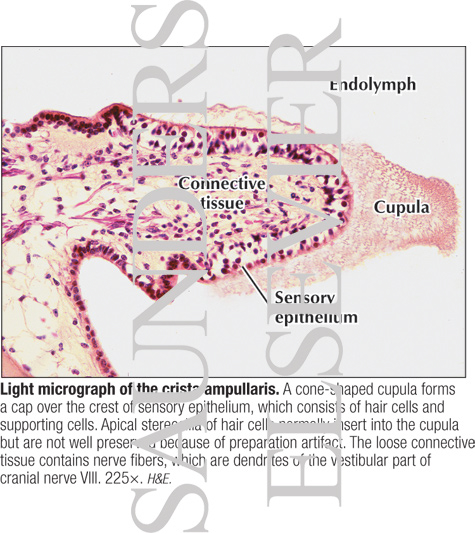 LM of the crista ampullaris. A cone-shaped cupula forms a cap over the crest of sensory epithelium, which consists of hair cells and supporting cells. Apical stereocilia of hair cells normally insert into the cupula but are not well preserved because of preparation artifact. The loose connective tissue contains nerve fibers, which are dendrites of the vestibular part of cranial nerve VIII. 225×. H&E.
The preview images do not contain enough pixels to make small type legible on screen, however,
the actual delivered images will contain labels that are clearly legible. (view PDF preview)
Other Versions of This Illustration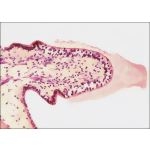 If you can see this message, you need to update your Flash Player.