Bone Marrow Smears Showing Different Stages of Erythropoiesis
Image ID: 13657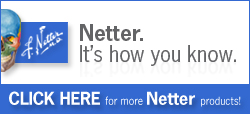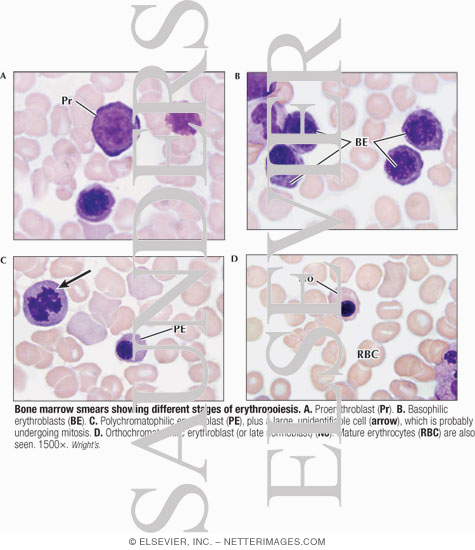 Bone marrow smears showing different stages of erythropoiesis. A. Proerythroblast (Pr). B. Basophilic erythroblasts (BE). C. Polychromatophilic erythroblast (PE), plus a large, unidentifiable cell (arrow), which is probably undergoing mitosis. D. Orthochromatophilic erythroblast (or late normoblast) (No). Mature erythrocytes (RBC) are also seen. 1500×. Wright?s.
The preview images do not contain enough pixels to make small type legible on screen, however,
the actual delivered images will contain labels that are clearly legible. (view PDF preview)
Other Versions of This Illustration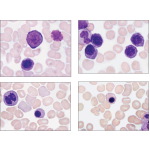 This Illustration was Published In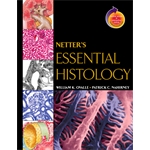 If you can see this message, you need to update your Flash Player.