Light Micrograph of a Primary Follicle
Image ID: 14707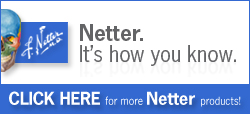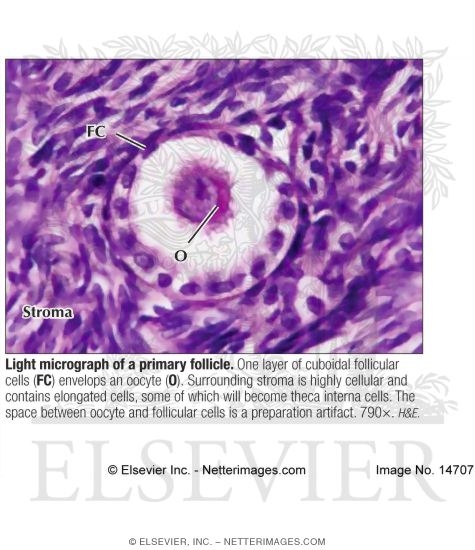 LM of a primary follicle. One layer of cuboidal follicular cells (FC) envelops an oocyte (O). Surrounding stroma is highly cellular and contains elongated cells, some of which will become theca interna cells. The space between oocyte and follicular cells is a preparation artifact. 790×. H&E.
The preview images do not contain enough pixels to make small type legible on screen, however,
the actual delivered images will contain labels that are clearly legible. (view PDF preview)
Other Versions of This Illustration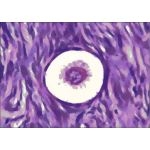 If you can see this message, you need to update your Flash Player.